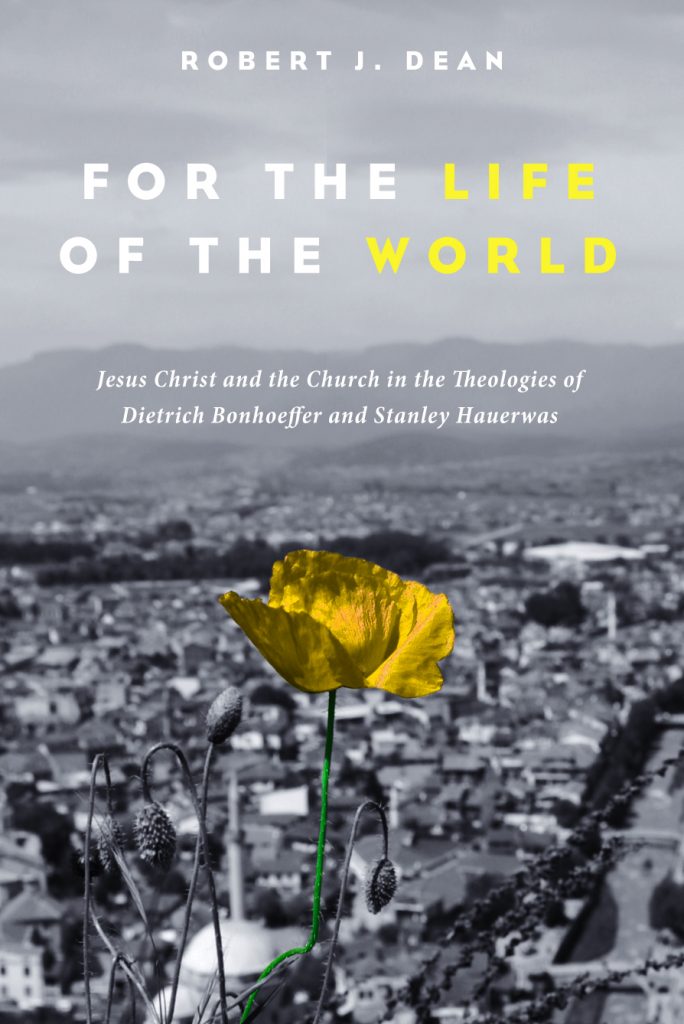 I've recently been given a glimpse of the cover design for my forthcoming book:  For the Life of the World:  Jesus Christ and the Church in the Theologies of Dietrich Bonhoeffer and Stanley Hauerwas (Pickwick Publications).
I particularly appreciate the striking juxtaposition of colours and images.  Not to mention that the image of a garden in the wasteland is one of my favourite biblical metaphors for the new creation reality of the church.
I'll have more to say about the book in the days ahead as the release date draws near.  Suffice to say, though, the appearance of the cover design signals that the day is fast approaching!