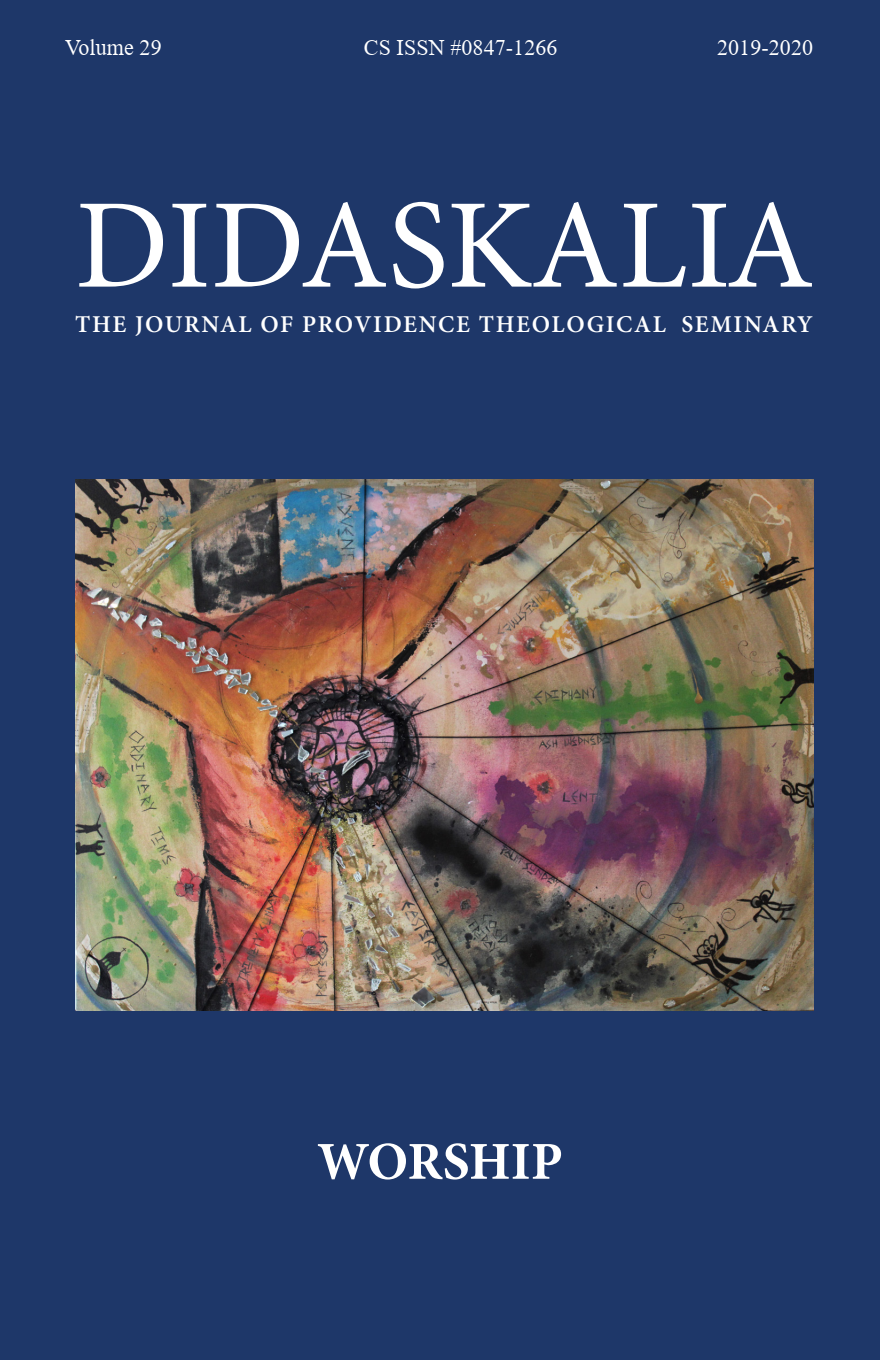 In addition to my responsibilities in the classroom, I am also serving as the editor of Didaskalia, the theological journal of Providence Theological Seminary.  Alongside of a new editorial board, I have been engaged in the work of reimagining the journal and what it might look to publish interdisciplinary theological reflection in service of the church.   The first issue of the relaunched Didaskalia journal is on the theme of worship and will be appearing within the next week or so.
In addition to the staples of peer-reviewed essays and book reviews, we have been able to introduce a few innovative new sections to the journal.  The first new section, "From the Front Lines," provides an opportunity to engage with leading practitioners and scholars in innovative formats, recognizing that theological reflection is not limited to the genre of scholarly essay or to the ivory towers of academia.  The upcoming issue includes a feature length issue with two of Canada's leading singer-songwriters and worship leaders: Glen Soderholm and Steve Bell.
The second new section is called, "From the Pulpit to the Lectern," which aims to contribute to the theological renewal of preaching by publishing exemplary sermons alongside of commentary from leading theologians and homileticians.  This first issue includes sermons from Providence professor Lissa Wray Beal, former moderator of the Presbyterian Church in Canada Peter Bush, and distinguished theological ethicist Stanley Hauerwas, alongside of commentary from one of the leading voices in homiletics working in Canada today, Jason Byassee.
In addition, this issue is the first to feature original cover art.  In "Cruciform Worship," Elfreida Lepp-Kaethler weaves together some of the emerging themes of the issue into a striking image.
I'll have more to say about the feature essays and book reviews, as well as how one get ahold of a copy at a special promotional rate in the next few days.